About Us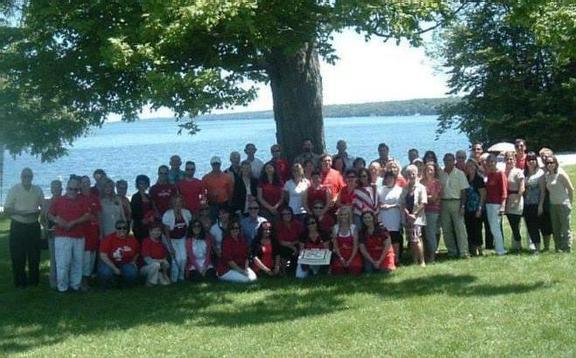 Royal LePage First Contact Realty in Barrie, Angus and Borden has been the first and only choice for thousands of clients looking to either purchase a home or sell one.
Our diverse team of sales associates handle it all and with a pride for service that surpasses our toughest competition.

From our large, centrally located office at 299 Lakeshore Drive, or our beautiful office at 283 Mill Street in Angus, or our handy office at the Canex Building on Base Borden, Royal LePage First Contact Realty sales representatives know and understand that it is not just about getting the job done, we want you to enjoy the journey there!. People tell us everyday what a great experience it was dealing with our sales reps.

Where is Barrie? Halfway between Business and Pleasure – 45 minutes to Toronto and 45 minutes to Cottage Country. Could there possibly be a better place to live?
Situated on beautiful Kempenfelt Bay amidst a flurry of summer and winter activities.

A place to call home, a place to raise your family, a fun place to play, a place to start a business. You decide what's important and Barrie will fit your needs.

Barrie has grown tremendously over the last 15 years, yet its sense of community is very strong, evidenced by its ability to plan and build a cancer care centre at Royal Victoria Hospital which will service so many and save them that arduous task of traveling to Toronto for treatments.

Barrie and its surrounding area is beautiful and we are a proud part of it. Whether looking for service in the city or in one of the out lying communities, our team of professionals will guide you through the buying and selling process.

Areas Serviced include: Barrie, Midhurst, Shanty Bay, Oro-Medonte, Essa, Innisfil and Springwater Townships, Alcona, Stroud, Hawkestone, Lake Simcoe, Snow Valley, Minesing, Wasaga Beach, Horseshoe Valley, Thornton and LeFroy to name a few.